Herbsttagung der Astronomischen Gesellschaft
23.06.2009 - Bis zum 30. Juni kann man sich noch für die Herbsttagung der Astronomischen Gesellschaft von 21. bis 25.09.2009 in Potsdam zu verringerter Tagungsgebühr anmelden. Kernthema der Tagung ist die "Entschlüsselung des Universums durch Spektroskopie". In so genannten Splinter-Treffen werden auch andere Themen von der Sonnenphysik bis zur Kosmologie behandelt.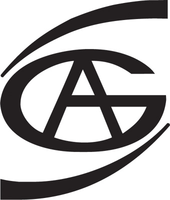 Am Dienstag, den 22.9.2009 wird Prof. Rolf-Peter Kudritzki die Schwarzschild-Medaille erhalten und eine Vorlesung halten. Weiterhin wird der Biermann-Preis und der Bürgel-Preis auf der Tagung vergeben.
Übersichtsvorträge
Quantitative solar spectroscopy (Klaus Wilhelm, Katlenburg-Lindau)
High-resolution spectroscopy and the lithium problem (Martin Asplund, Garching)
The multi-phase interstellar medium in and around galaxies (Kenneth Sembach, Baltimore)
Metallicity and kinematical clues to the formation history of the Local Group (Rosie Wyse, Baltimore)
The chemical and kinematical properties of galaxies and their black holes throughout cosmic time (Guinevere Kauffmann, Garching)
Mapping out the Universe on its largest scales (Martin Haehnelt, Cambridge, UK)
Highlight-Vorträge

Hyper velocity stars in the galactic halo (Holger Baumgardt, Bonn)
Molecular spectroscopy of the Sun and stars (Svetlana Berdyugina, Freiburg)
Star and protoplanetary disk properties in Orion's suburbs (Roy van Boekel, Heidelberg)
High-fidelity spectroscopy at the highest resolutions (Dainis Dravins, Lund)
VLT-CRIRES, good vibrations (Hans Ulrich Käufl)
Open clusters and the galactic disk (Siegfried Röser, Heidelberg)
X-ray spectroscopy and mass analysis of galaxy clusters (Robert Schmidt, Heidelberg)
Science with the Virtual Observatory (Alex Szalay, Baltimore)
Schwarzschild modelling of elliptical galaxies and their black holes (Jens Thomas, München)
Molecular gas at high redshift (Fabian Walter, Heidelberg)
AGN hosts as probes of black hole - galaxy coevolution (Lutz Wisotzki, Potsdam)
Spectroscopy of solar neutrinos (Michael Wurm, München)
Während der Herbsttagung findet auch die Mitgliederversammlung der Astronomischen Gesellschaft statt. Die Tagungssprache ist englisch.


Document Actions